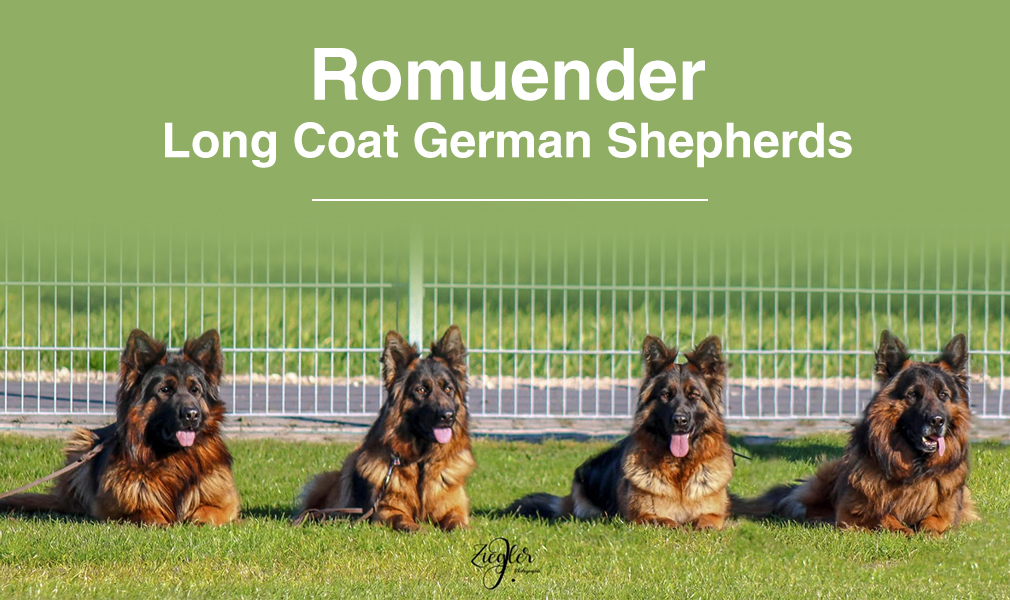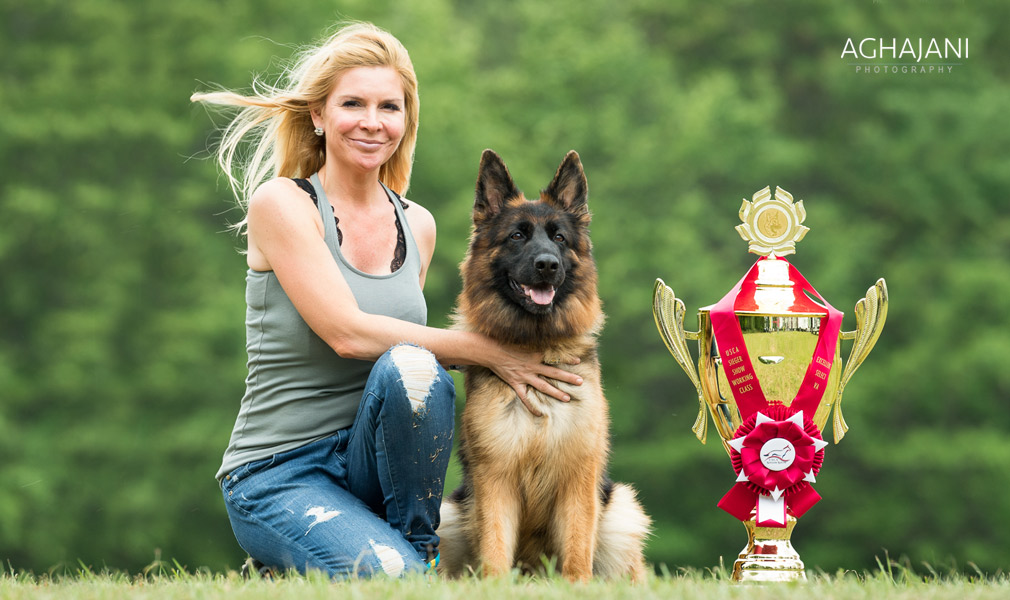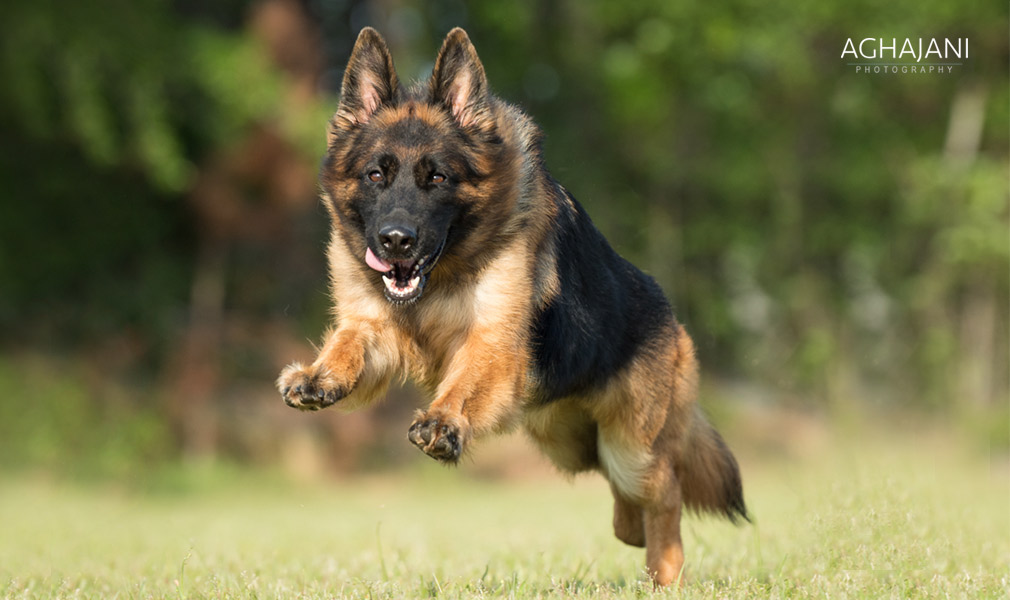 Welcome to Romuender
German Shepherds
We are Romuender German Shepherd Dogs 25 miles east of Dallas Texas. We only bread Long Coat German Shepherd Dogs.
We have World Champion Longcoats and have made the World podium at the BSZS in Germany 3 years with 3 different Longcoats.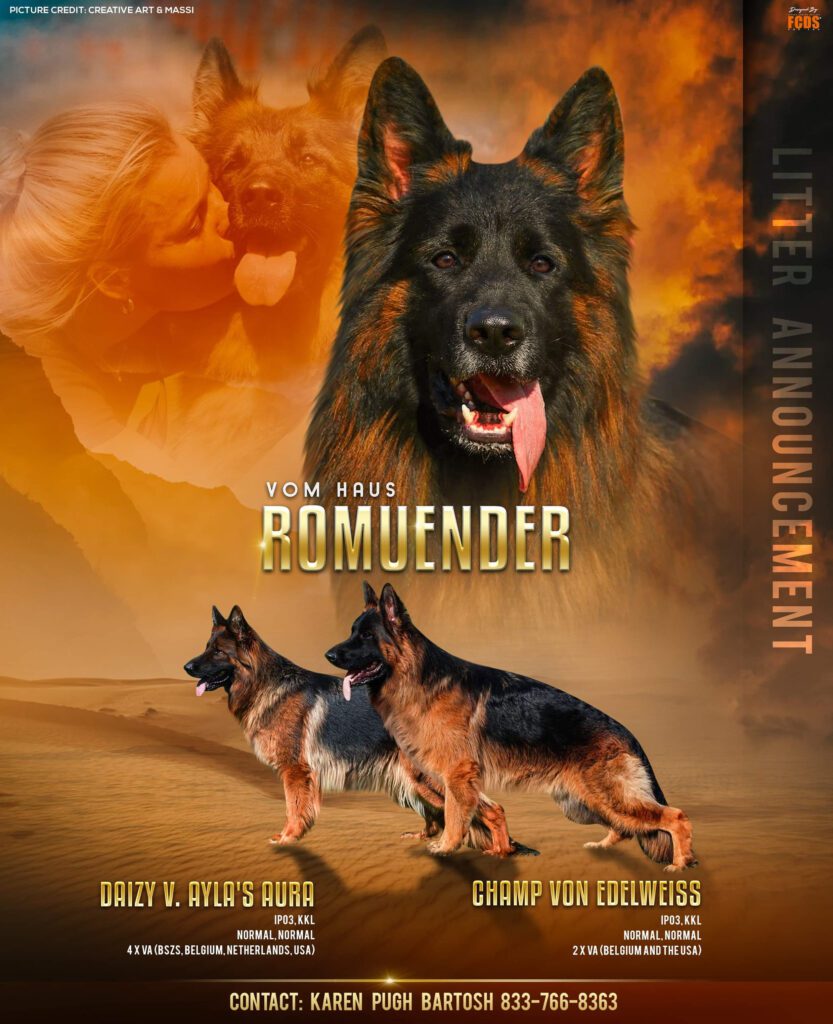 9 Puppies born March 9th. Now taking deposits.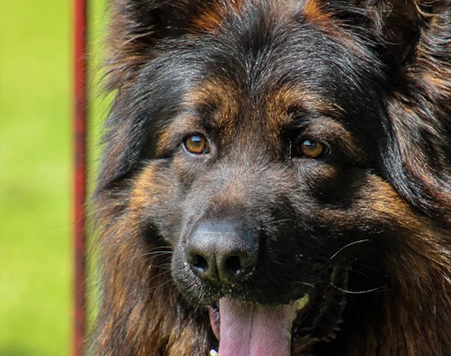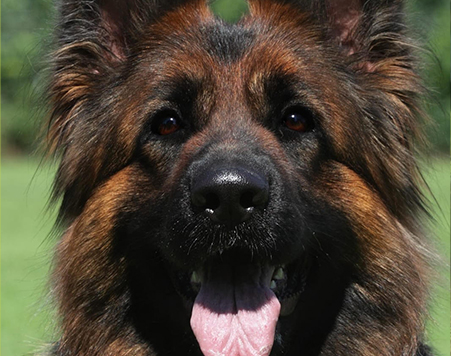 Females
V-VA Rated females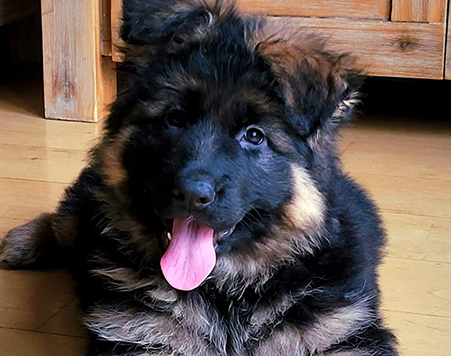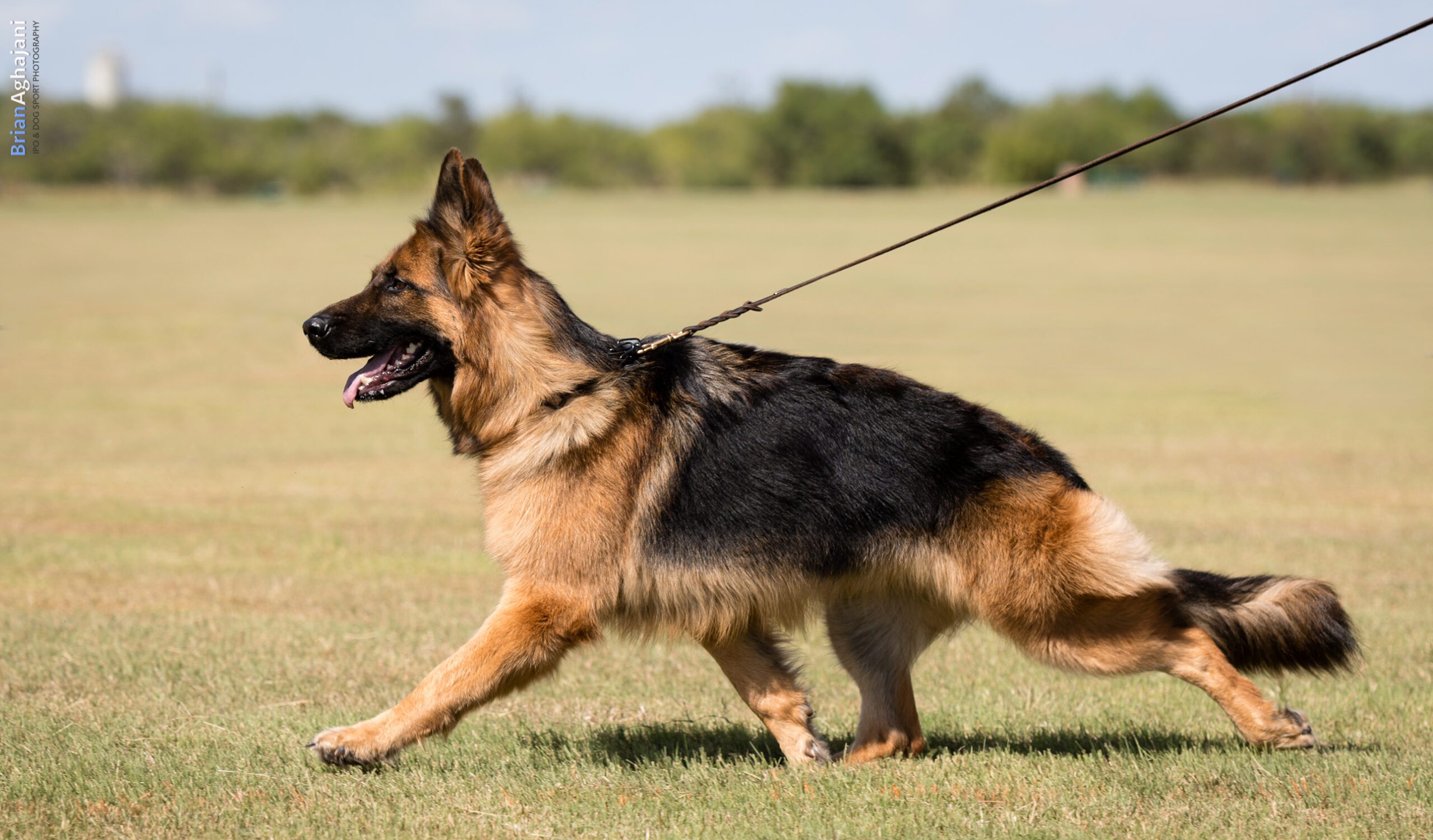 Internationally Respected... A legacy earned
Based in Terrell, Texas is our family of the world renowned and respected Romuender German Shepherds. While they enjoy a fun filled family life- serving as loving companions, each is proven to compete and exceed in every way; from the highly competitive SV showarenas, to the vigorous working dog trails, to being cuddled up on a couch, our GSD's preserve the spirit and exhibit the beauty of this magnificent breed.
See what our clients say!
Our dogs are family... We hope to provide you with the best family member for years to come.
Frequently Asked Questions
Unlike so many Long coat and Stock Coat West German Showline breeders, we don't take deposits from the unknown. Instead we select our prospective families to ensure our puppies have a safe, healthy and loving environment. Degenerative Myelopathy (DM Testing) and Hips and Elbows are not enough to just breed two German Shepherds, nor is just looks of the dog. We breed to the highest breed standards by following the German SV standard. Read More.
If you grew up with one like I did then you already know how loyal, smart and magnificent this breed is. Things to consider is your current work and living situation as these dogs need and deserve a place to play and your time. Also, the health and temperament of the parents as that can truly make a difference in your future family member.
Believe it or not the Longcoat German Shepherd sheds less. Also a Longcoat German Shepherd can be produced one of two ways. Either two stock coat parents both carry the autosomal recessive gene and can produce some in the litter. Or in our case, we only breed Longcoat or Longhair to the same to produce 100% Longcoat German Shepherd Puppies in every litter.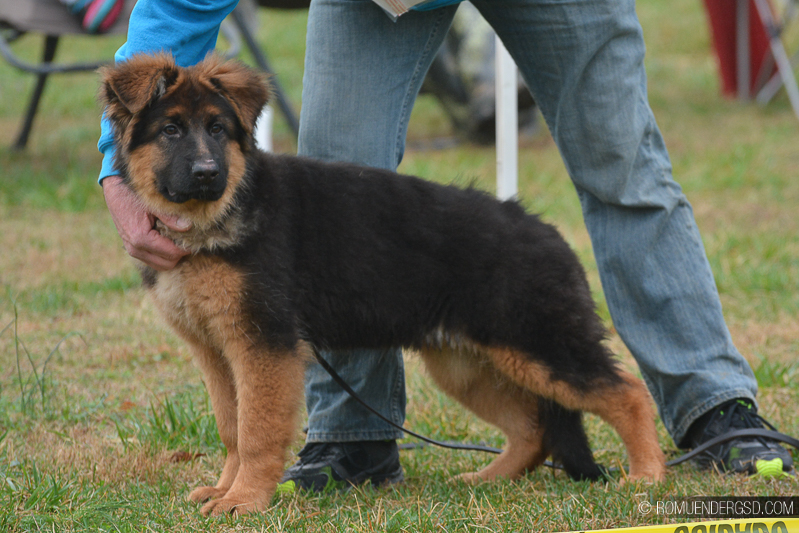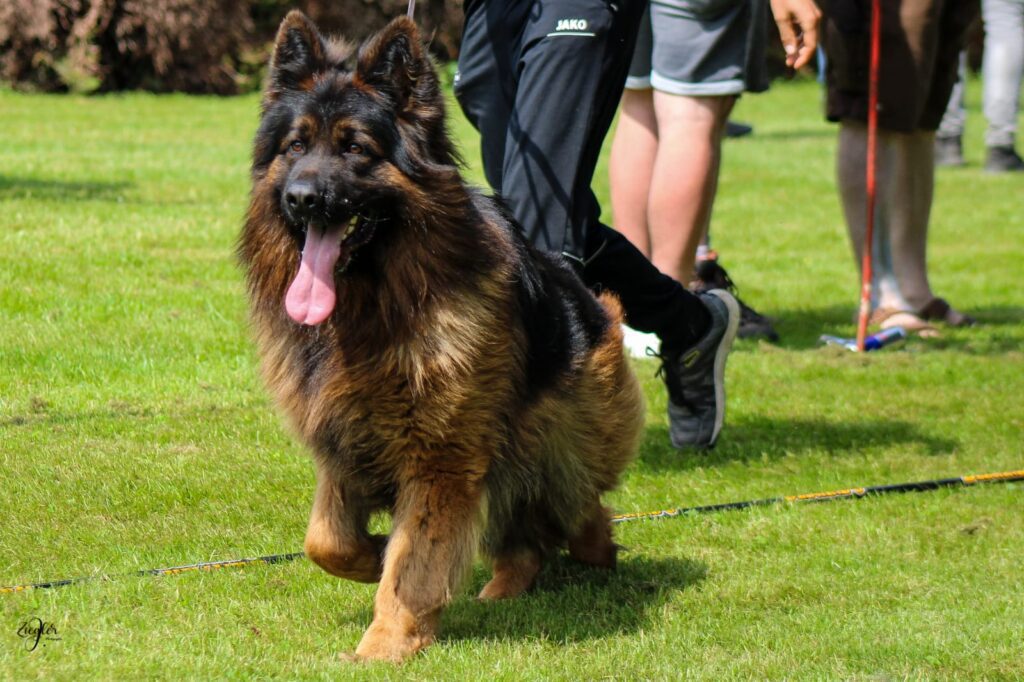 Why we love longcoat german shepherds and the difference between showline and working line.
I am often asked the question, "Why a longcoat german shepherd?" or what's the difference between a longcoat GSD and a stockcoat GSD?
The answer is that these fluffy little teddy bears are the absolute cutest creatures on the planet! Often times two stockcoats may carry the autosomal recessive gene to produce a longcoat GSD. Meaning some of their siblings may be short haired. I swear my theory is that these little fuffballs steal the great genes. lol. No really, I find their bone structure, temperament, and personality wins over families many times over their standard coat siblings.
Health • Bloodlines • Temperament
Choosing the right breeder is key...
We invite you to the winners circle and encourage everyone to learn more about what it takes to make the podium, what it means not only to us but to the families and individuals who truly want the best, and choose to embark life with a companion of sound substance, quality exceeding standards and beauty beyond measure. 
Click below to enter our Breed Education Center; learn more about SV standards, health testing, genetics, puppy development, our practices and much more.
OUR CLUBS AND MEMBERSHIPS