Here are some of our top stars that we held back as they were too special to leave day one. Sometimes, I end up realizing they deserve more one to one attention and their family.
Dogs are priced according to age and training. Pricing starts at $1,500.
*Note that Deposits are not refundable.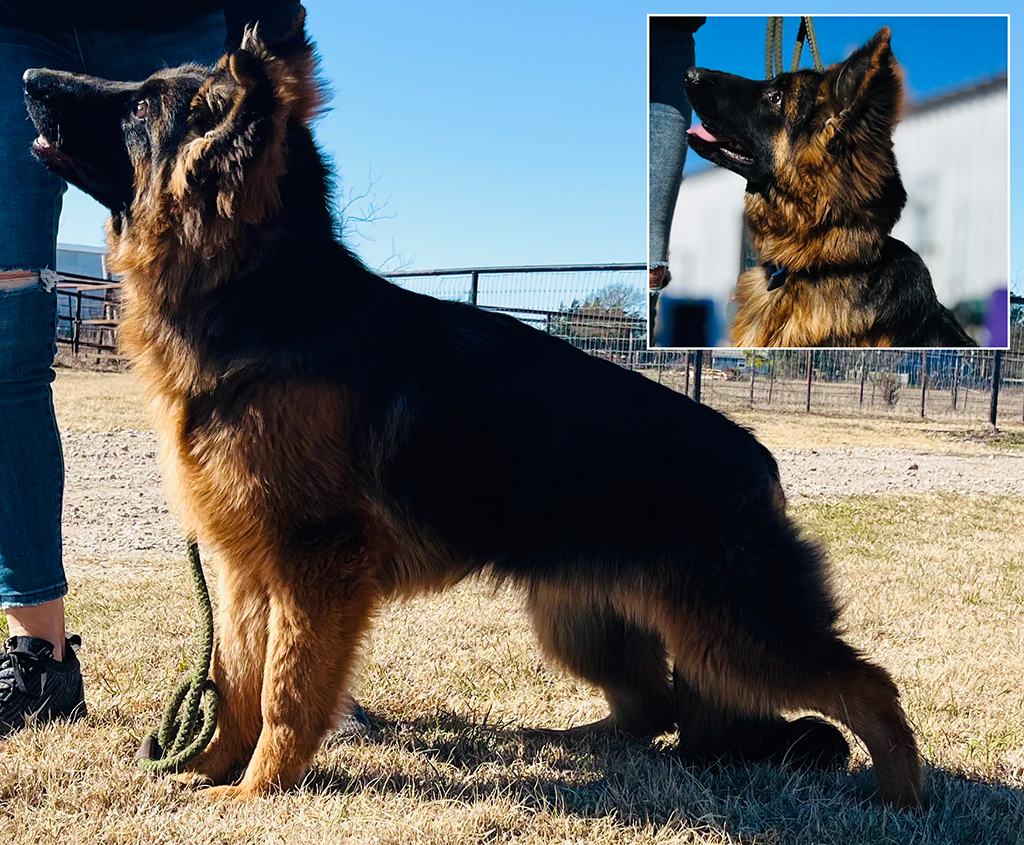 SOLD
Gretal would make a great family pet. She is working on completing her CGC title.
DOB is 7/11/21
Mother is Nicki 
vom
Türkenkopf
Nikita vom Haus Romuender
Nikita is an absolute love bug and would be a great addition to any home looking for an active young dog. She does not come with breeding rights.
DOB is 8/1/2021
Father is 2xVA Champ von Edelweiss IPO3 kkl HDED Normal DM carrier not affected
Mother is 4 X VA Daizy v Ayla's Aura IPO3 kkl HDED Normal DM Clear